Kim Kardashian & Kris Humphries's Whirlwind Romance
See how the reality star went from single to engaged in six months!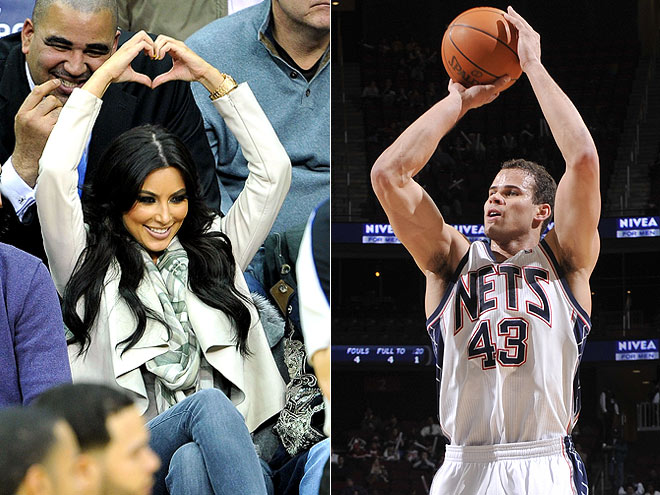 Where's the love? In the stands! Kim Kardashian shows her team colors on Jan. 19, cheering on new beau Kris Humphries during a New Jersey Nets game. At the time, Kardashian downplayed the romance, saying, "I'm having a lot of fun [with him]" – but fast-forward six months, the reality star is happily engaged to the NBA power forward, telling PEOPLE of the surprise proposal, "I didn't expect this at all.
MEET THE PARENTS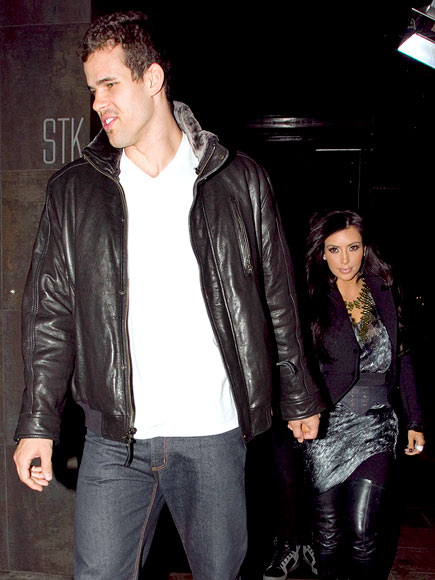 Things heat up when Kardashian joins Humphries's family for his 26th birthday dinner in N.Y.C. on Feb. 5. "Kim and his parents really seemed to hit it off," says a source, who adds that the reality star, 30, paid the $900 bill – and left a generous tip!
IN TUNE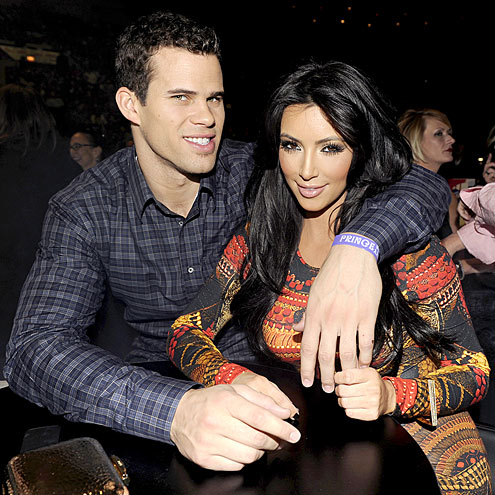 Humphries joins Kardashian for Prince's Feb. 7 concert in N.Y.C. – but her real favorite singer is none other than her own basketball-playing beau. After releasing her single, "Jam (Turn It Up)," Kardashian tells PEOPLE, "Kris loves it. He sings it to me on the phone."
ALL IN THE FAMILY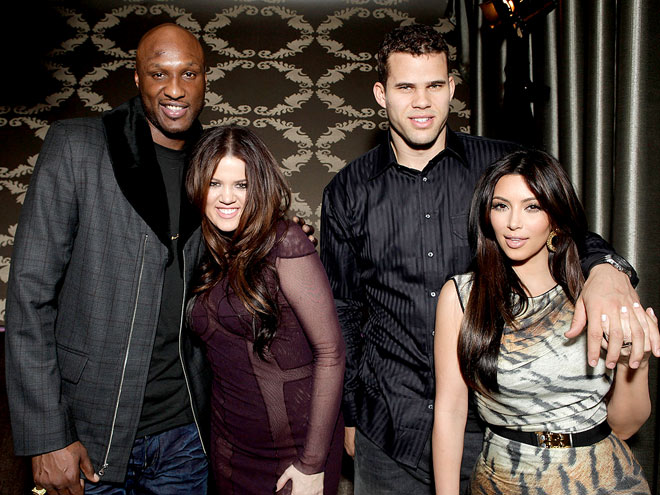 Double date night! The happy couple join Kardashian's sister Khloé and brother-in-law Lamar Odom for a night out in L.A. Things appear to be getting more serious between the athlete and the reality star, who Tweets a childhood photo of Humphries, along with the message: "I want my son to look like this!" And Humphries is down with the plan, replying, "Hmmm, I think I can help you out."

FAMILY TIME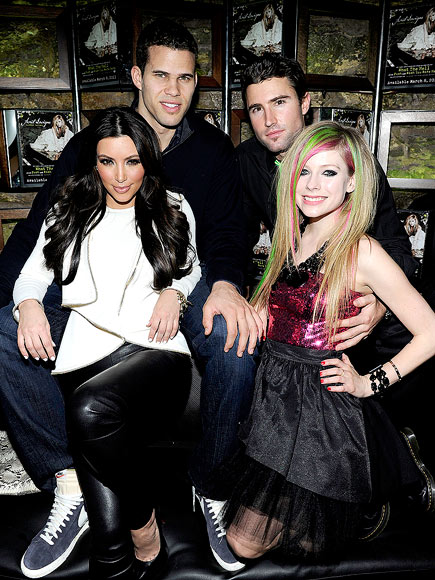 The twosome step out March 8 to support Kardashian's stepbrother Brody Jenner at his girlfriend Avril Lavigne's album-release party in N.Y.C. So far, Humphries seems to be getting along with Kardashian's close-knit clan, in spite of sister Khloé telling PEOPLE the worst is yet to come. "He hasn't been to my mom's house with the chaos, so the initiation process will happen this summer – if he lasts," she says. "If he can get out of that alive, then he's good to stay."

SWEET STROLL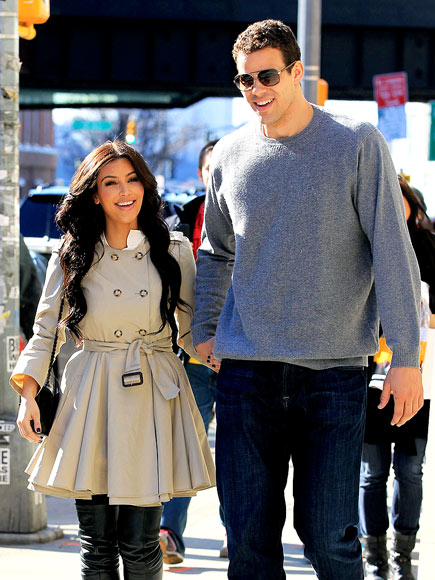 The affectionate twosome step out in New York's trendy meatpacking district on March 27, hitting up stores Jeffrey and Alexander McQueen. "Probably the sexiest thing about him is his personality," Kardashian gushes to PEOPLE. "And also, his deep voice."

BEACH BABES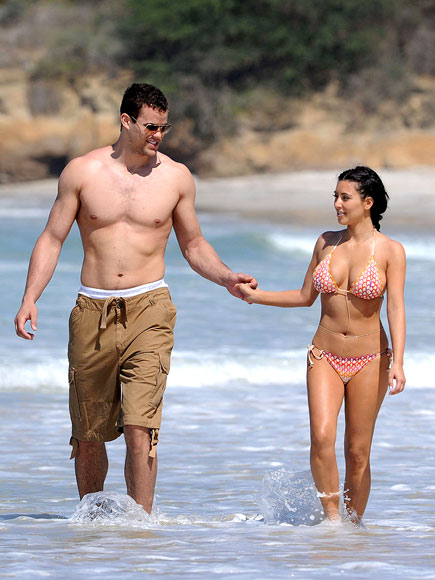 Looks like that initiation Khloé warned about came early! Humphries joins Kardashian and her family in Punta Mita, Mexico, for sister Kourtney's 32nd birthday in April.

PARTY TIME!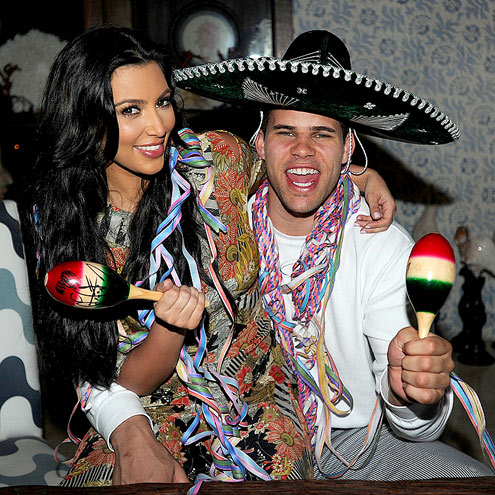 Shake what your momma gave you! With maracas in one hand – and Kardashian in the other – Humphries gets the party started for future sister-in-law Kourtney's birthday.

HOLDING STRONG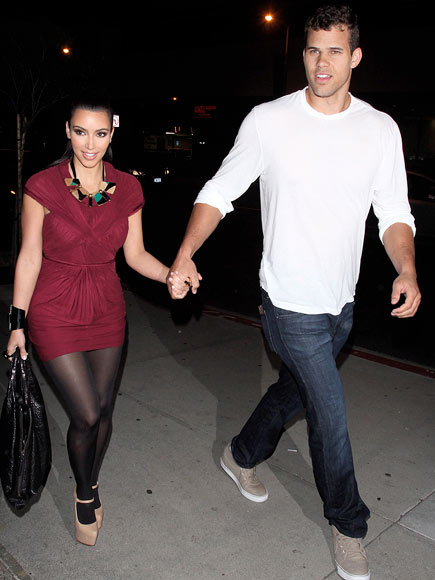 The happy twosome step out May 19 for a date night in L.A. "I think I haven't found one thing wrong with him," Kardashian tells PEOPLE. First love, then marriage ... but will a baby be on her busy schedule? "Not anytime soon," she says, adding, "But I never know what the future holds."

--

Best Regards,

Email:- jaifbindas@live.com